How To Plan a Destination Wedding in Long Island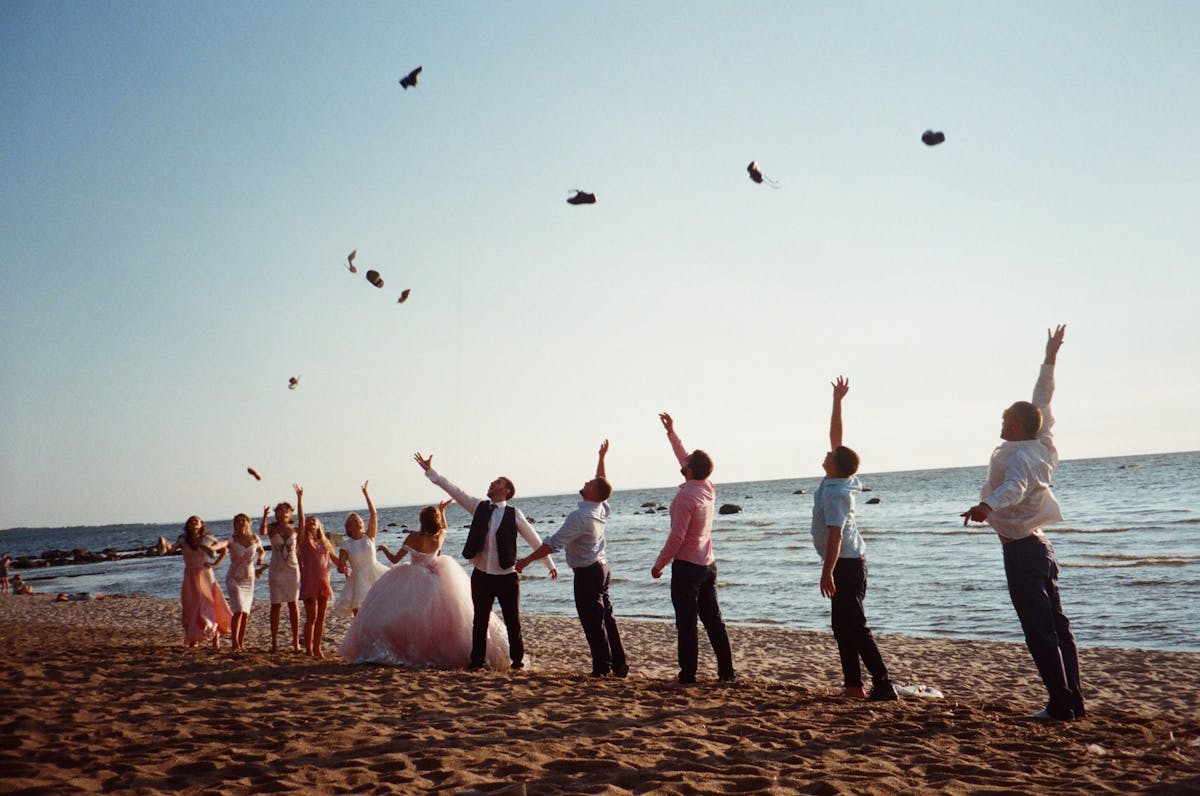 Long Island offers many breathtaking wedding venues and landscapes, perfect for exchanging vows with your beloved. And with our exceptional wedding catering services at Rogue Kitchens, you can make your special day as delicious and delightful as it is romantic. Our team of expert chefs can create a menu to suit any taste and budget, from classic dishes to unique culinary masterpieces, all with exquisite presentations.
Here are some steps to help you plan your destination wedding:
1. Set a Timeline and Budget
Destination weddings can take months of planning and cost a lot because of travel and accommodation needs. A timeline can help you stay on track, and a budget will keep your costs in check. Be realistic when setting your objectives to enjoy the process without unnecessary stress. Assign tasks to family members and friends if necessary. They can take some load off your shoulders while allowing everyone to be involved in the planning.
2. Send Invitations Early
A destination wedding means some guests will need enough time to make travel plans to Long Island. That can be difficult if the wedding invitations arrive too late. Consider sending the invitations at least six months in advance. It will give them ample time to adjust their schedules, plan flights and hotel rooms, and check any necessary documentation. It will also help you get the RSVPs back in time to make an accurate headcount of your guests.
3. Determine Your Most Fitting Venue
Long Island has many unique and beautiful venues, from waterfront estates overlooking the Atlantic Ocean to historical mansions in lush forests. Your needs and preferences will determine the ideal wedding venue. If you love the outdoors, consider having your ceremony on the beach or in a park. If you prefer something more intimate and traditional, look into renting the grounds of a grand estate. Remember to book early, especially if you plan to have your wedding during the peak season.
4. Research Local Professional Vendors
Local vendors in Long Island are best suited for handling a destination wedding. They understand the area well and know how to make the most of it. You may need a photographer, florist, decor provider, transportation service, entertainment provider, and caterer. Rogue Kitchens is an excellent choice for wedding catering services in Long Island. From creating custom menus to delivering outstanding service, our team can make your big day unique and delicious. Don't settle for anything less than the best.
5. Book Your Accommodations Early
Whether you're looking for luxurious villas, cozy bed and breakfasts, or family-friendly hotels, Long Island has it all. Determine your budget and needs and book your accommodations accordingly. If most of your wedding guests are from out of town, consider booking a beach house or any other setting that can accommodate everyone. It may be more convenient for your guests to travel, dine, and have fun together. Some accommodation options offer discounts for wedding party members, so remember to ask.
Choose Rogue Kitchens for Professional Wedding Catering Services in Long Island
Your wedding day should be a reflection of your unique personality and style. At Rogue Kitchens, we will collaborate with you to create a one-of-a-kind menu that will leave your guests in awe. Our professional chefs take their time to craft exquisite dishes that are as delicious as they are beautiful. Let Rogue Kitchens provide exceptional wedding catering services to make your day unforgettable. Contact us today to discuss your plans.