6 Tips to Find the Perfect Caterer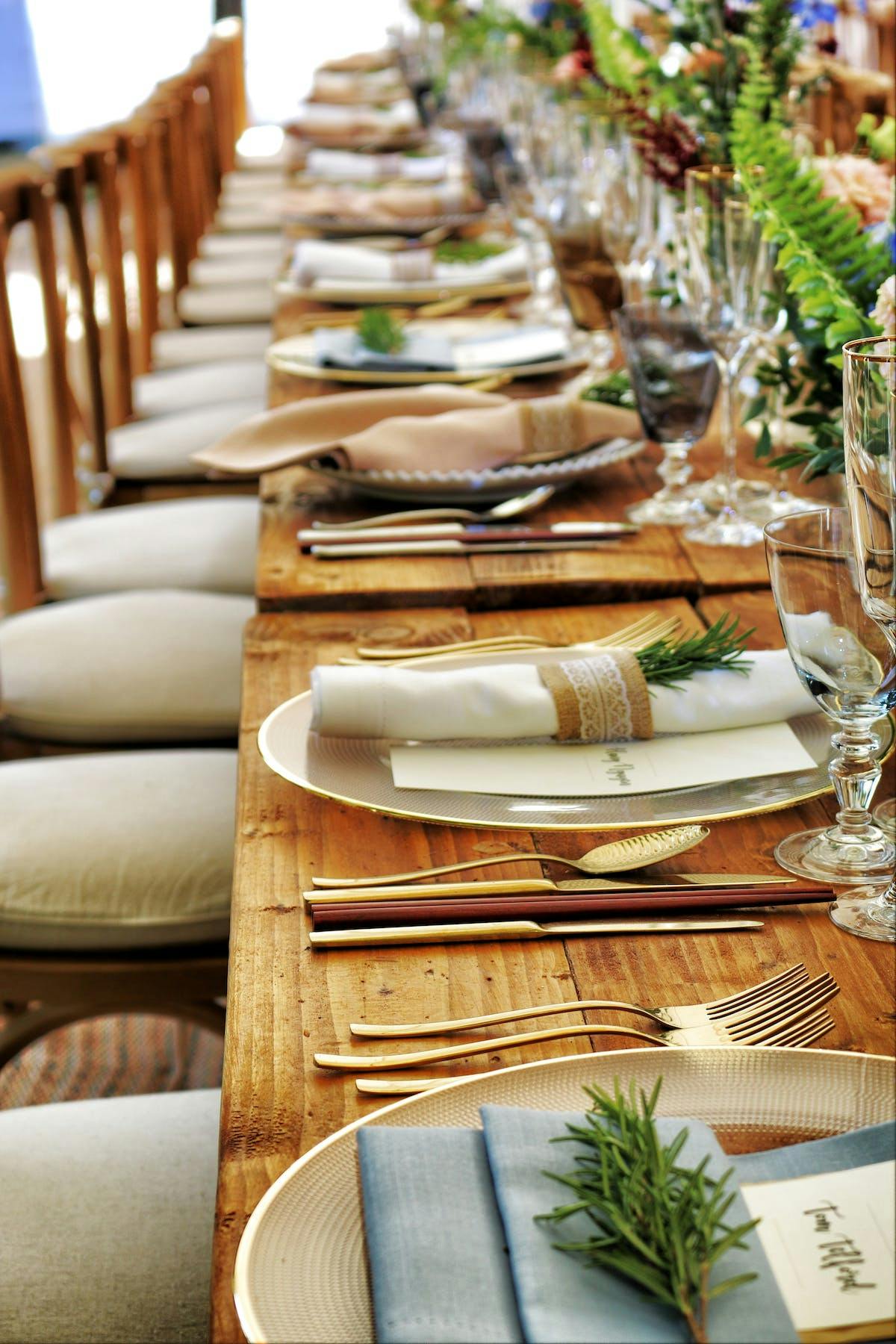 If you're looking for a reliable, full service off premise catering company, Rogue Kitchens is here to help. We serve at social, corporate, and non-profit parties and events in NYC, Manhattan, Long Island, and The Hamptons. Our kitchen provides flexible menus and services for weddings, birthdays, social gatherings, galas, fundraisers, launches, fashion shows, and more. Below are six tips to help you find the perfect caterer for your event:
1. Taste the Menu
Catering services provide delicious meals for your guests, so the menu should be among the first considerations when looking for the perfect caterer. Ask if you can taste the menu before signing a contract with your caterer so you can have the best flavors for your event. confident to hire a catering team is if they can prove their dishes are delicious.
At Rogue Kitchens we give clients a convenient tasting session to help them determine if we're the best fit for their gatherings. Our kitchen comes highly recommended, but we encourage clients to try our food for themselves. We provide an elaborate tasting menu that samples the main meals served in private, corporate, and non-profit events.
2. Choose a Reputable Caterer
What do other people think about the caterer and the quality of their service? Look up reviews and ratings of the caterers you are considering. Top-rated caterers will have many customers willing to back their services. The goal is to find caterers known for quality and professionalism.
Rogue Kitchens has a growing reputation among clients, and we rely on word-of-mouth referrals. Our catering company receives a lot of business from referrals made by satisfied customers.
3. Choose a Certified Caterer
Off premise catering services call for trained and certified chefs and staff who can deliver and uphold their end of the contract. You need people trained in food handling and production. Ask your caterer to provide their certifications, especially for food health and safety. Choose caterers with up-to-date credentials and acceptable food safety practices.
Rogue Kitchens is a certified and licensed business permitted to provide off-site catering packages. We safely serve weddings, anniversaries, parties, retreats, conventions, and more. Our certified kitchen serves private events from informal parties to black-tie occasions.
4. Choose an Experienced Caterer
Choose an experienced and reliable off premise catering team. This eliminates many doubts and concerns you may have when it comes to providing food for your event. Request a portfolio of the types of services, meals, and events they specialize in to determine whether a caterer suits your needs. Some caterers may have years of experience serving within a distinct niche, so choose companies that are familiar with your event type.
Rogue Kitchens is a long-serving catering company with an extensive portfolio and history of serving a variety of clients. Our team strives to deliver the best food and service for each catering event we accept.
5. Ask about Venue Familiarity
Hiring a caterer who is familiar with your venue leads to seamless service and the avoidance of unexpected costs or inconveniences. Venue familiarity offers a slight advantage as the caterer already knows what to anticipate before the event. Working with a caterer that's visiting the venue for the first time isn't a deal breaker if you're organizing a party in a venue like your backyard. Before hiring, ask the caterer which type of venues they typically serve at to make sure they're familiar with your event type and location.
At Rogue Kitchens, we provide catering services to clients in Manhattan, New York City, Long Island, and The Hamptons. Rogue Kitchen caters events year-round and may already be familiar with your event space. Our team records all events we serve and audit each undertaking to find areas for improvement.
6. Review the Contract & Cost
Review the contract and pricing before committing to hiring any catering services. The contract should include information about what to do if food poisoning or other complications occur during or after service. It should also include details about which services the caterer is offering and what you can do if you're unhappy with the services. Make sure your caterer's quote is fair and matches your event budget.
Rogue Kitchens is ready to help you understand each part of our contract. We provide a quote to help you budget your event. Each quote is broken down into distinct sections, so you can determine exactly what you're paying for. We're ready to provide a customized service, so you can negotiate the terms of agreement.
Trustworthy Off Premise Catering Services
The best off premise catering services come from trustworthy kitchens with experienced chefs and staff. At Rogue Kitchens, we offer delicious meals prepared by certified and experienced professionals that will upgrade your private and corporate events. Our kitchens provide catering to events of all sizes and use nutritious ingredients sourced from trusted suppliers.