How To Host the Perfect Charity Event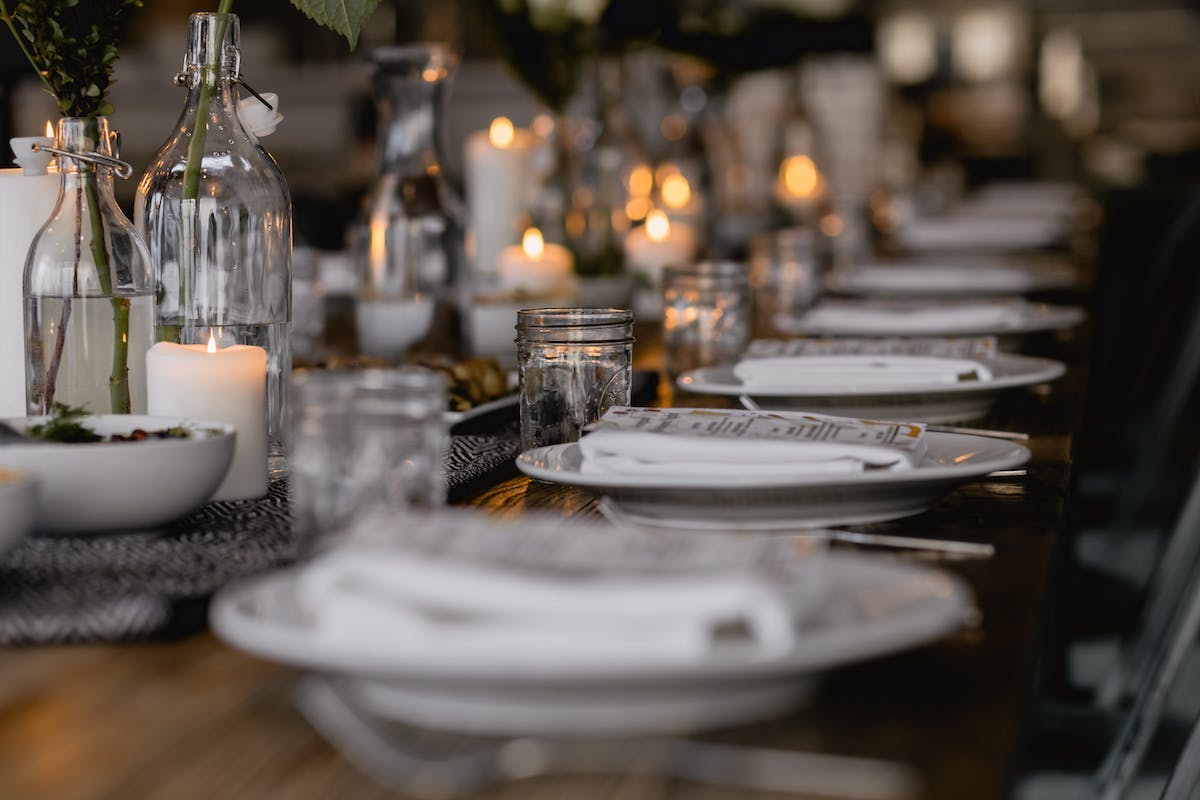 You may improve your chances of hosting a successful fundraiser by searching "full service catering near me." Food is an integral part of charity events. Rogue Kitchens can help your cause by providing quality food and drinks for your attendees. Here are tips on how to host a successful event:
Create a Realistic Budget
People hosting fundraisers mainly rely on donations, ticket sales, and sponsorships to cover event costs. You can create a reasonable budget by analyzing all your expected funds. Event costs should be lower than the funds you hope to raise since you need to leave some money for the actual charity.
When creating your budget, consider everything from catering costs to venue booking and valet expenses. Don't make your budget too rigid — leave a little room to cover unpredictable expenses since it can be challenging to account for all event costs.
Approach different service providers to determine if they fit into your budget. Rogue Kitchens can give you an approximate cost breakdown based on the type of catering you want. We have a detailed PDF menu covering our meals and prices. You can also ask for assistance from our dedicated staff by filling out an inquiry form.
Search "Full Service Catering Near Me"
An ideal service should be within your event location to minimize the risk of delays. Google can help you identify some qualified caterers through a simple search.
Assess your potential catering services independently to determine whether they fit your event. You need to consider a service's meal options. The right catering service should have an extensive menu from which you can choose since your guests may have different food preferences. They should also have experience catering to events like yours so they can help you determine the ideal menu for your guests.
Rogue Kitchens offers many meal options suitable for different budgets and food preferences. You can mix and match some of our brands to meet your needs or ask for a customized menu if you want to offer a unique experience. We serve corporate, social, and non-profit events, so you can rest assured we have what it takes to impress your charity event's guests.
Establish a Theme
Charity events shouldn't be boring — you can create a lively atmosphere by setting a theme for your occasion. Your chosen theme should be appropriate for your expected guests. Here are some ideas:
Game night: This is an excellent choice if your guests prefer informal parties to formal ones. You can set up card game tables to bring in additional money. We can support your theme through brands like Nite Shack and Hooch Runners. Nite shack can serve flavorful craving crushers, and Hooch Runners can offer premium beverages for your guests.
BBQ party: This is suitable for guests who love being outdoors. This theme can facilitate easier interactions among guests as it's more informal. Bastards Meats and Rinconcito can serve all the food you need for your party.
Black tie: This theme is ideal if your guests prefer formal events to informal ones. Since this theme calls for guests to dress up, you can get some great event photos to support your cause further. Rogue Kitchens also offers catering options for formal events — we can offer a seated dinner or buffet for your guests.
We have something for every type of theme. You can talk to our team if you need help deciding what to order for your preferred theme.
Find an Ideal Venue
Venue costs will ultimately tie back to your budget, so you should choose a place within your cost range. The venue should also be large enough to accommodate all your guests and align with your event theme. If you're planning a moonlit garden charity event, your venue should have easy outdoor access.
Consider your potential venue's location when making your decision. An ideal location should be accessible to your event guests and caterers. Rogue Kitchens can come to any venue within NYC, Manhattan, The Hamptons, and Long Island. You only need to pick a package, and we'll deliver whatever you choose to your doorstep. We're conversant with the areas, so you don't need to worry about delays.
Host the Perfect Charity Event
A successful charity event can help raise money and create awareness for your cause. You need to create a budget, set a theme, search "full service catering service near me," and choose a suitable venue for your event. These tips may help you give your guests the best experiences and potentially improve their chances of donating to your cause.
Rogue Kitchens is a full service catering that offers premium dining services. We work with many brands, each offering unique dishes and drinks to help surpass your expectations. Contact us to discuss how we can help you hold the best charity event.